The Royal Academy of Engineering partnered with WomHub to establish AIF, a leadership and business development opportunity for African women innovators with an early-stage engineering innovation or start up looking to grow, scale and prepare to be investor ready. The programme was designed to support women to develop their businesses and to apply for the Africa Prize for Engineering Innovation, which aims to stimulate, celebrate and reward innovation and engineering entrepreneurship in sub-Saharan Africa.  
Throughout the week, the founders connected with industry experts and learned about various aspects of building a business and driving growth and success. This included engaging and informative sessions on business strategy and vision, understanding business tools and their problem and growth metrics, mapping the funding needs of their business, and operationalising their business.  
We spoke to three AIF founders, Nosisa Dhlomo from South Africa (Afrizulu Tech) Elizabeth Awuor from Kenya (Yala Center for Commercial Insects and Soil Health) and Annlin Matabane from South Africa (Reach Archaelogy Consulting) about their innovations and their highlights from the week.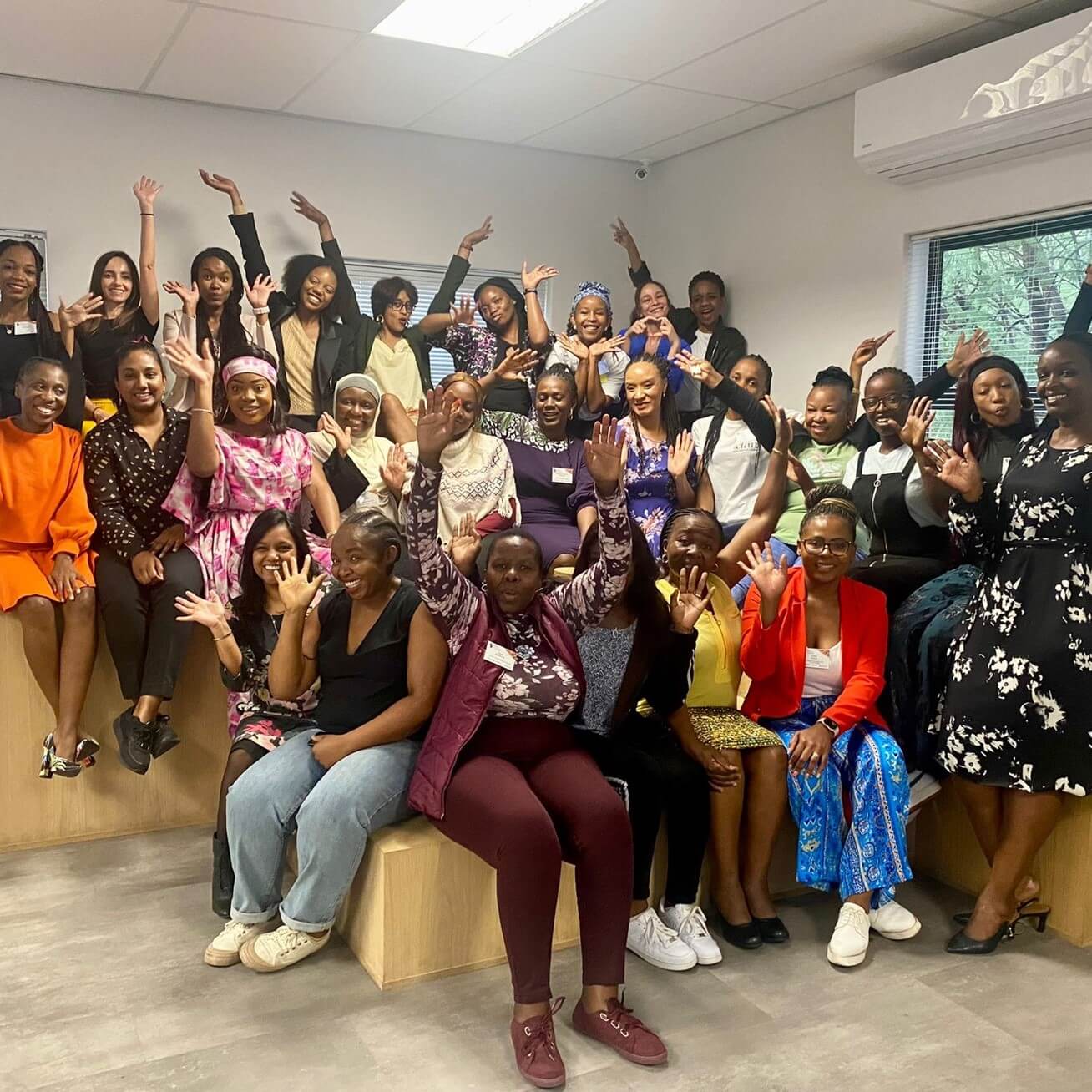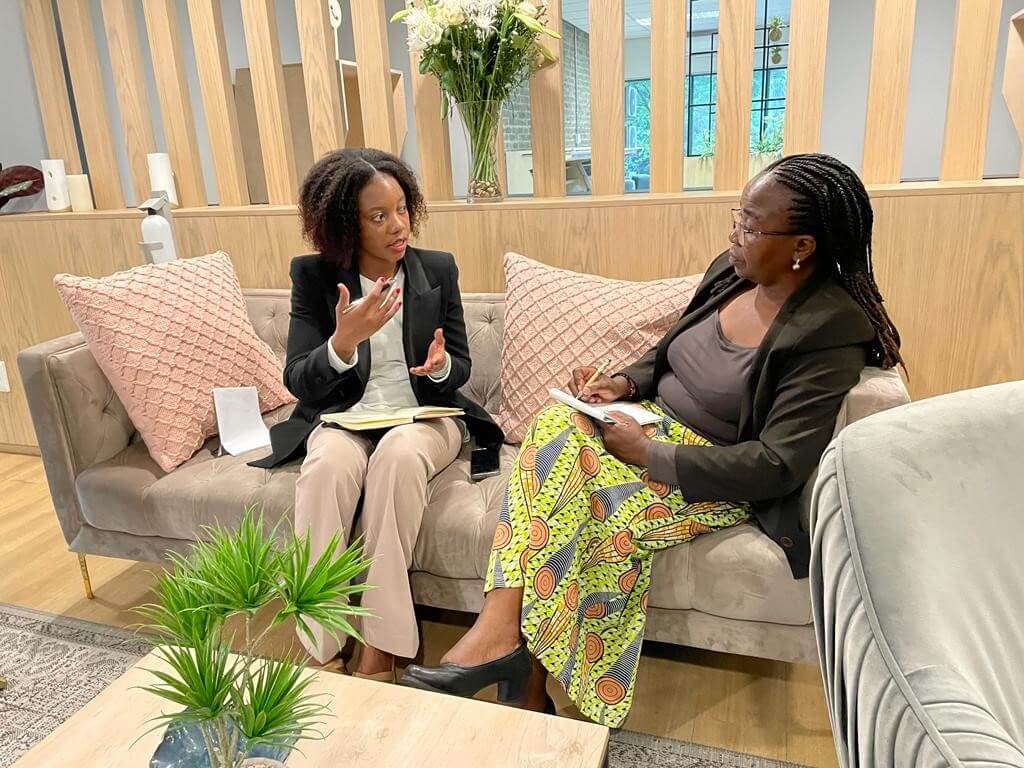 1. Tell us about your innovation
Nosisa: Afrizulu tech is a tech solutions company with a key focus in Robotics and AI trainings in underprivileged communities in Africa. We believe that the youth of Africa are global players in the tech space, we offer them the opportunity to gain advanced robotics and AI coding skills and then they are able to showcase them through the projects that they do. We started in November 2022 and already have equipped 450 students in South Africa in the past four months, with the goal to equip 1000 students in the year 2023 and 4500 students by the year 2025. We hope to continue to branch out to empower communities across the continent of Africa and in other developing countries across the globe.   
Elizabeth: The Yala Centre for Commercial insects and soil Health (Yaçcish), is an agribusiness with a focus on production of biochar organic fertilizer, alongside sericulture products. It leverages its business on the pillar of circular economy through an innovative carbonization technology to recycle agro-miller wastes into biochar to produce biochar based organic fertilizer to meet high consumer demand and improve soil fertility to combat food insecurity. Our second focus is sericulture. Silkworm cocoons produced at the centre are processed into silk thread for export, while organic mulberry is currently under development for production of mulberry tea, which is useful for keeping glycemic index low by reducing blood sugar levels and reducing bad cholesterol.  
Annlin:  Reach Archaeology Consulting is a leading archaeological consulting firm that is dedicated to providing comprehensive and innovative solutions to its clients while upholding the highest standards of integrity and professionalism. It provides a range of cultural heritage services to clients in the public and private sectors, including cultural resource management, archaeological surveys and heritage assessments, data recovery, historic preservation planning, and community outreach and engagement. Reach Archaeology is also actively involved in education initiatives aimed at advancing the field of archaeology and promoting public awareness and appreciation of cultural heritage. 
2. What was your highlight of the week? 
Nosisa: The key highlight of the week was the session we had on understanding funding. This gave us practical tools to up-skill us on funding options available to us as entrepreneurs. I was then able to identify where I stand in the spectrum of capital needs and how to best pursue and position myself to sought after the right funding based on my business needs.   
I am grateful for Womhub and Royal Academy of Engineering for such an incredible platform to refine Afrizulu Tech and myself for a more sustainable future in business and continuous growth. 
Elizabeth: During the entrepreneurship boot camp, I learnt about funding opportunities, pitching and long-term partnerships for start-ups, programmes offered by the Royal Academy of Engineering for women in STEM, access to platforms for visibility, and training younger people in society, leaving no one behind. 
Annlin: My AIF programme highlight was a presentation which taught me the importance of ensuring my company's business model is adaptable, not just to changing markets but also to addressing the needs of my clients and being aware of my competitors. This means ensuring we can pivot our strategic planning methods to allow for future projects, anticipate potential risk factors, and flag possible market changes. I'm eternally grateful for having been made aware of this critical oversight. The future is bright with simple, implementable, and innovative solutions for us, and we are ready to provide our clients with the high-performance team we now know we need. Thank you!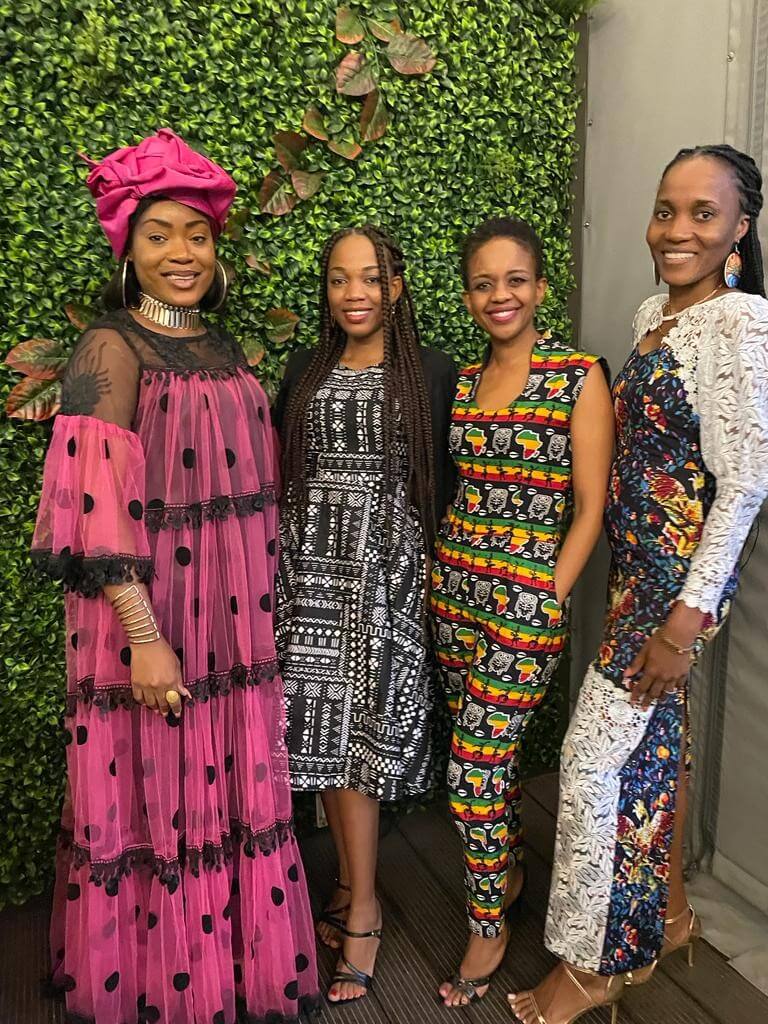 "I am grateful to WomHub and the Royal Academy of Engineering for such an incredible platform"