Marketing specialist Bernice Dapaah recalls how she often had to stop to fix her bicycle on the way to school from her grandfather's house, on the outskirts of Kumasi in Ghana. Dapaah wanted to help her community and was inspired to make the bicycles after seeing bamboo products online.
Bamboo is harvested, treated to remove its sugar content and air dried before the best pieces are selected and cut to size. These are glued and wrapped with epoxy and sisal fibres before the frame is sanded down, sprayed and fully assembled. Wheels, gears, brakes and handlebars are mostly second hand parts, refurbished by the EcoRide team. EcoRide plants ten bamboo trees for each one they harvest.
Dapaah started out using cassava paste for the joints, but her first bicycle fell apart when she rode it. 
With the help of engineers, she improved the design, and now produces reliable road and mountain bicycles. Since then she has trained more than 60 young men and women, and employs 25 full time staff. Her goal is to employ 200 people in her community and she has become an activist for bicycle lanes on new Ghanaian roads.
The EcoRide bicycles are currently 75% bamboo, and Dapaah is looking for ways to increase that percentage. She is also working on a wheelchair design.
EcoRide bicycles, which sell for $200 to $400, are currently sold in Ghana and internationally, with some bulk purchases made by non-profit organisations for Ghanaian school children.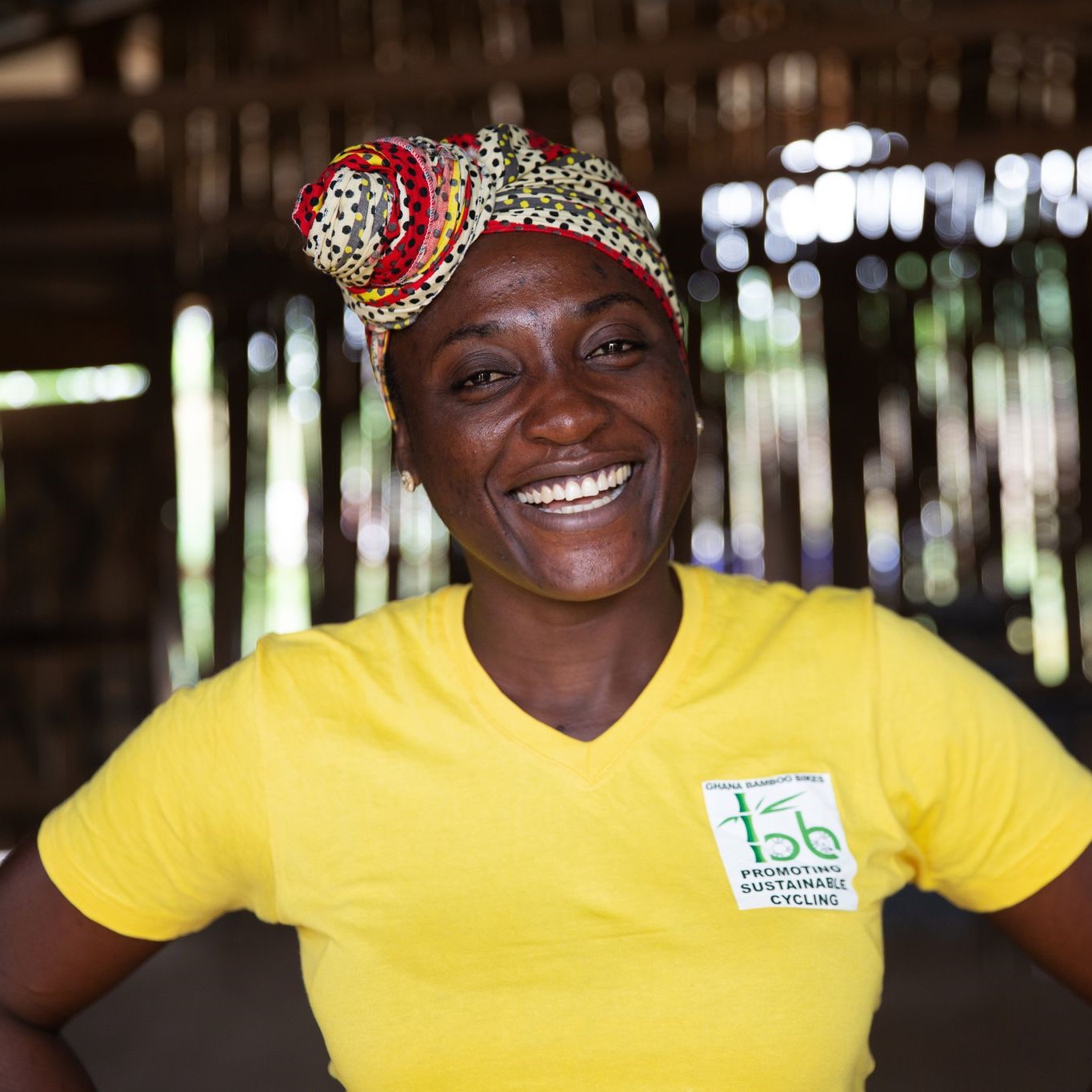 ---