The innovation is based on the 'ten household model', a traditional practice in Uganda, Kenya, Nigeria and Tanzania where people use drums to alert their community to an emergency.
YUNGA is based on an African culture of sharing, based on trust. Communities are divided into networks of 10 to 30 households, with each receiving a YUNGA device that is connected to a local network. A device is also given to police stations.
In cases of attack or emergency, pressing a button sends a message to other devices and phones in the network, with the victim's details and address, prompting a community response. It also works through the YUNGA mobile application.
The system also works in areas with no internet through a Long Range Wide Area Network with a 20km range. The device can be connected to an online smart phone, or to a simpler phone using SMS and an ordinary GSM phone signal.
YUNGA significantly reduces security response times, particularly in rural areas where police stations are far away.
Anatoli Kirigwajjo, a Ugandan software engineer, saw that existing home security systems did little to foster community safety, so he integrated digital technology into local policing.
In Uganda, 70% of burglaries occur when people are not at home, so the YUNGA security package has motion sensors which alert the network when activated.
Kirigwajjo and his team are incorporating artificial intelligence into YUNGA to detect behavioural patterns. The device will learn when people are away, and activate itself when they forget to set their alarm. In the future, Kirigwajjo aims to integrate YUNGA into GPS systems, so it can detect when people leave home without turning on their security system.
About 2,500 people from 450 households in 18 communities across central Uganda are already on the YUNGA network. The team is aiming to connect 32,000 households across Uganda in the next two years.
Kirigwajjo wants to work with African governments to map crime hotspots, then interpret the data through machine learning and advise on security resource allocation.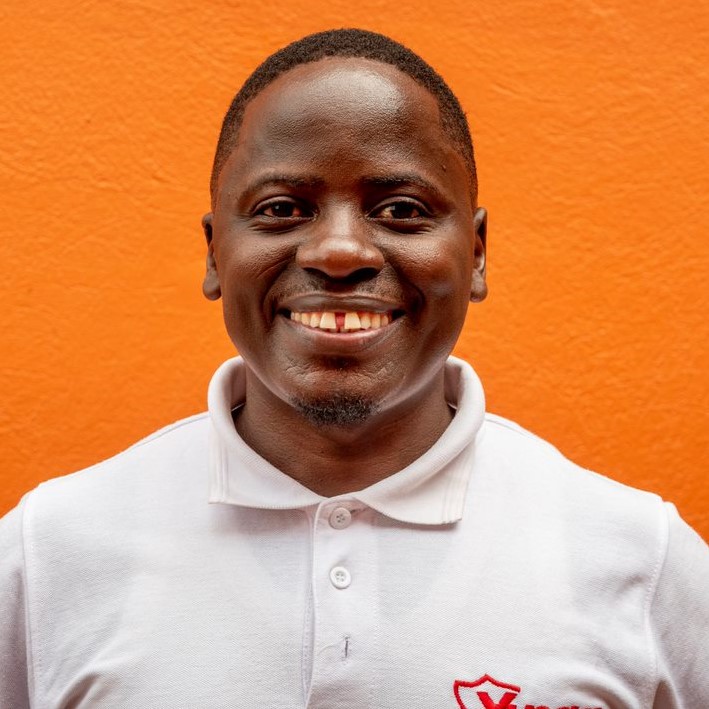 ---
"I developed YUNGA after losing USD 1,300 worth of assets in a break-in, with little chance of the thieves being caught. We hope that with our household networks communities will become harder targets for criminals. This will ensure safety, which in turn will create the space for economic activities to thrive."

Anatoli Kirigwajjo