The innovation is a response to Tanzania's unreliable electricity supply and its impact on the economy, safety and health.
Kawago makes his WAGA Power Pack with recycled batteries bought from informal waste collectors, including women and youth, in five regions in Tanzania.
The old batteries are charged then tested after two to four weeks to check if they can still hold a charge equivalent to the manufacturer's standard. If a battery's voltage has dropped, or if it is corroded, it is sent for electrochemical recycling.
Once assembled, the WAGA Power Pack is a set of lithium-ion battery packs with a strength of 12, 24 and 48 volts, suitable for different applications, such as powering lights, appliances and heaters.
The battery cells are fused together with nickel strips, and connected to a battery management system with sensors to monitor performance and detect changes in temperature, current and voltage.  
The recycled battery pack is enclosed in an aluminum case, with ports that can be connected to inverters, solar lamps and other chargers. The WAGA Power Pack Pro can be recharged in up to three hours and has a display showing when the pack needs charging.
Kawago currently buys commercial battery management systems, which are connected to a mobile app to enable users to monitor battery performance from their mobile devices. He aims to produce his own system in the future, and to start manufacturing his own lithium-ion batteries, allowing him to make different size battery packs.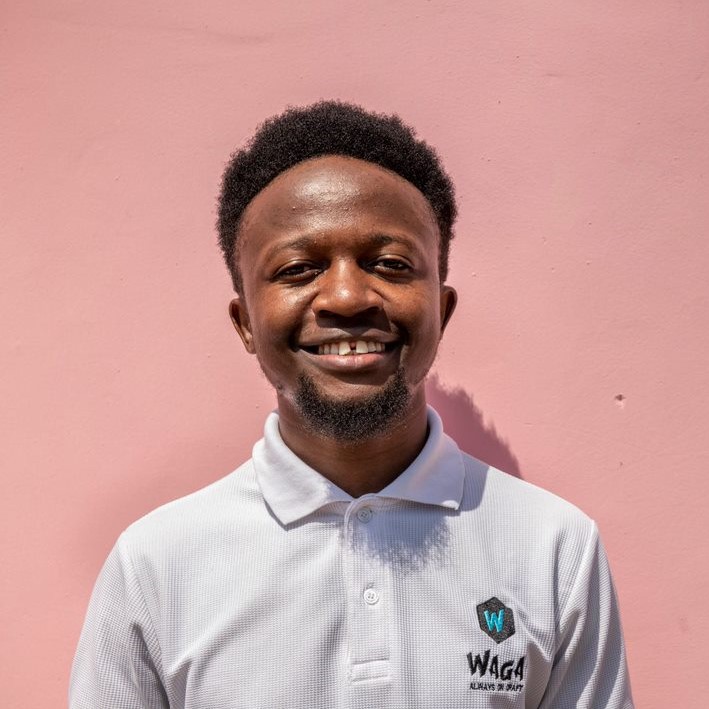 ---
"WAGA Power Packs provides power to homes, emits zero carbon into the environment, and allows businesses to keep operating after sundown. Depending on the size of the battery and its purpose, it can provide electricity for anywhere from 13 hours to one month. We are striving to change the lives of Tanzanians, particularly those in resource-scarce rural areas."

Gibson Kawago