Ghana's cities have irregular water supply and frequent power failures. Many households supplement their municipal water provision using boreholes, with underground water pumped into a storage tank. But groundwater sources often dry up when tanks are filled faster than they can be replenished.
Electric pumps are typically used to fill a tank once a week. But after a power failure, and when the pump turns back on, consumers may not notice when the tank is full. The overflow wastes water, and when the underground water dries up or the water level drops below the pump, it gets damaged by sucking up air.
The Aquaset innovation by Ghanaian product designer Obed Zar updates households about the performance of their borehole and their water tank levels.
It has a probe with a sensor that transmits data from the borehole to a control unit. More sensors measure the minimum and maximum water levels in the tank, which typically holds between 3,500 and 5,000 litres.
When the water drops below a minimum level in the water tank, the Aquaset sensors trigger the control unit to turn on the pump, but only if the borehole probe confirms that there is sufficient underground water.
Coloured LED lights show the water levels of the groundwater and the tank, and the control unit enables users to ensure sustainable water withdrawal and track monthly water consumption.
Zar hopes to develop a mobile app which will store this information. His team are aiming to develop sensors to test and monitor water quality. Aquaset has been installed in 25 homes to date and has certification from the Ghana Standards Authority. Zar aims to install 5,000 more units in the next year.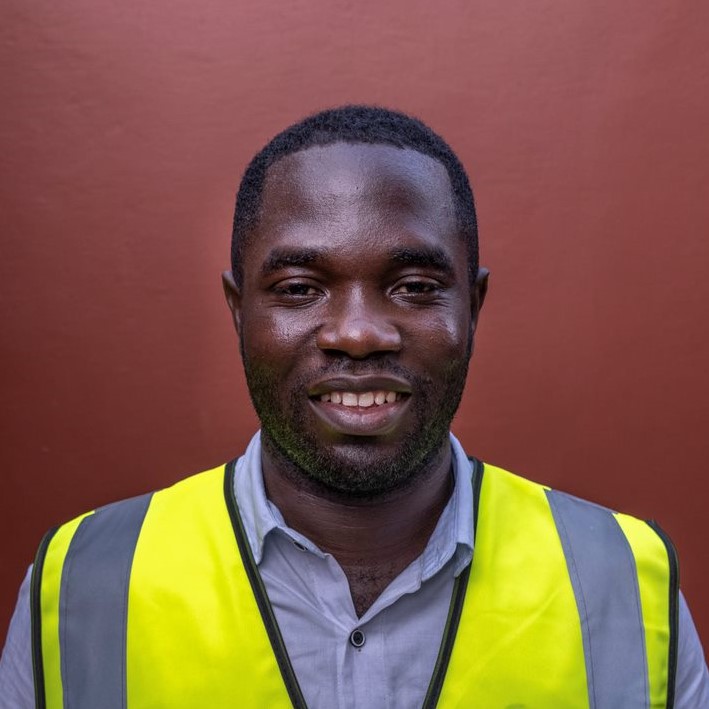 ---
"We know that in ten years water rationing and water imports will be a lived reality in Africa. I want my grandchildren to have a water-secure future, and this is why I'm committed to sustainable water management."

Obed Zar