This helps solve the challenge of fresh produce rotting in hot weather when transported in wet sacks or on open roofs and trailers. Nigerian mechatronics engineer, Tolulope Olukokun, developed the three-wheel vehicle and cooling unit to be powered by separate removable packs of recycled lithium-ion batteries taken from old laptop computers for a second life usage.
The bike also has pedals that are in-sync with the electric motor with a pedal assist system to enable the rider to travel further with far less effort. The bike has a patented energy recuperation system that adds up to 5% of energy back into the traction batteries like regenerative braking systems work in electric vehicles.
The ThinkBikes CoolMAX has a one metre by one metre 2,000 litre fridge, which can operate for an hour from full charge and has a cooling range of -6 ºC to 30 ºC. The electric bike has a top speed of 40 kilometres per hour and a range of 30 to 50 kilometres, depending on the weight of the cargo.
Olukokun's aim is to accelerate Nigeria's transition to renewable energy and sustainable transport, as a response to the climate crisis and increased fuel prices which have a significant impact on smallholder farmers and traders who are struggling to scale up their activities.
The chassis of the rear-wheel-drive bike is manufactured by Olukokun and his team, who later add the electric motor and controller.
ThinkBikes CoolMAX comes with a wall charger, and Olukokun is working on solar recharging stations. He aims to improve the torque of the vehicle for increased loads and a range of 100 kilometres.
Olukokun and his team are able to produce five units per day, and are working to fulfil 1,200 orders by the end of 2023. They hope to extend their market into nine other African countries. His innovation is available for hire or purchase.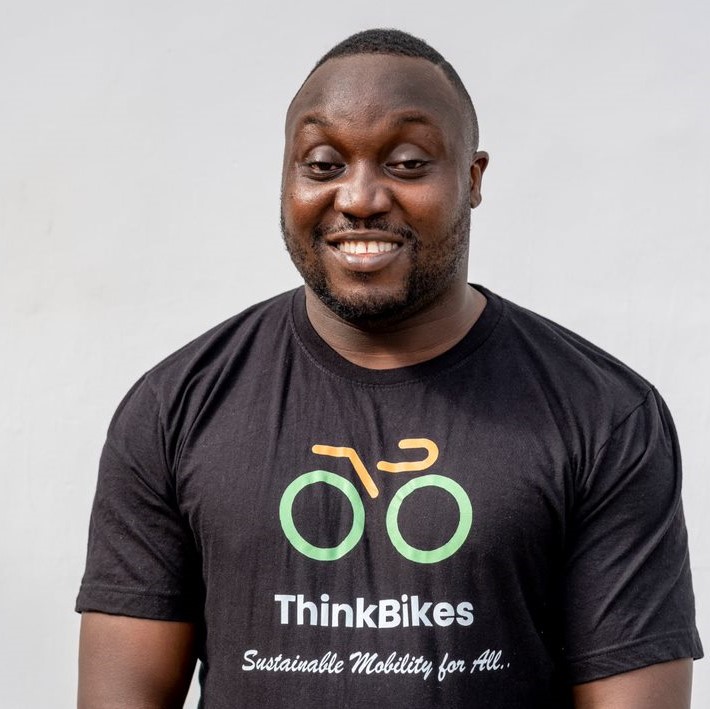 ---
"Our e-bikes require little or no maintenance and are cheap to run. They are suitable for offroad or rural areas, and are locally manufactured for durability and strength. The goal in creating ThinkBikes CoolMAX was to provide a product for women smallholder farmers to address the issue of post-harvest losses."

Tolulope Olukokun