2023: Anatoli Kirigwajjo, Uganda, YUNGA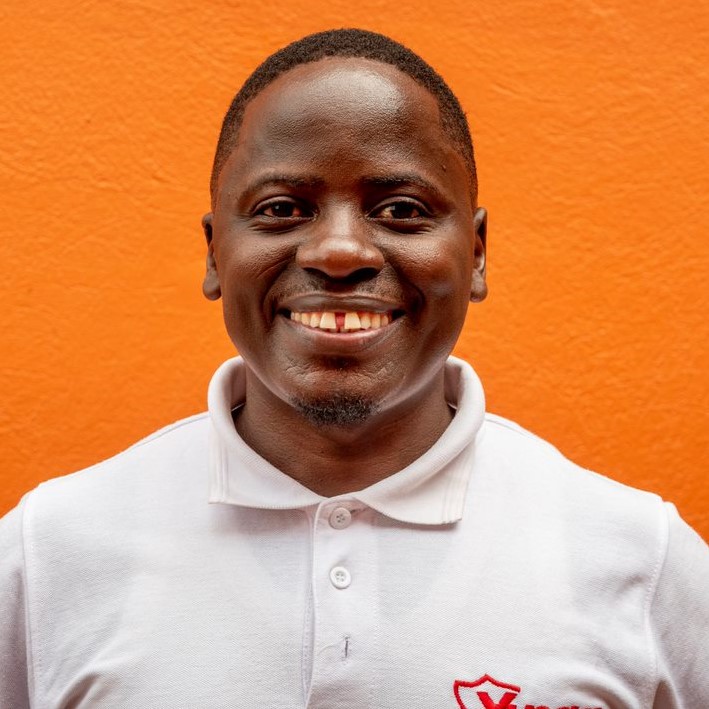 "I developed YUNGA after losing USD 1,300 worth of assets in a break-in, with little chance of the thieves being caught. We hope that with our household networks communities will become harder targets for criminals. This will ensure safety, which in turn will create the space for economic activities to thrive."

Anatoli Kirigwajjo
YUNGA is a local rescue network providing low-cost security by connecting neighbours to each other and with the police.
The innovation is based on the 'ten household model', a traditional practice in Uganda, Kenya, Nigeria and Tanzania where people use drums to alert their community to an emergency.
YUNGA is based on an African culture of sharing, based on trust. Communities are divided into networks of 10 to 30 households, with each receiving a YUNGA device that is connected to a local network. A device is also given to police stations.
In cases of attack or emergency, pressing a button sends a message to other devices and phones in the network, with the victim's details and address, prompting a community response. It also works through the YUNGA mobile application.
The system also works in areas with no internet through a Long Range Wide Area Network with a 20km range. The device can be connected to an online smart phone, or to a simpler phone using SMS and an ordinary GSM phone signal.
YUNGA significantly reduces security response times, particularly in rural areas where police stations are far away.
Anatoli Kirigwajjo, a Ugandan software engineer, saw that existing home security systems did little to foster community safety, so he integrated digital technology into local policing.
In Uganda, 70% of burglaries occur when people are not at home, so the YUNGA security package has motion sensors which alert the network when activated. Kirigwajjo and his team are incorporating artificial intelligence into YUNGA to detect behavioural patterns. The device will learn when people are away, and activate itself when they forget to set their alarm. In the future, Kirigwajjo aims to integrate YUNGA into GPS systems, so it can detect when people leave home without turning on their security system.
About 2,500 people from 450 households in 18 communities across central Uganda are already on the YUNGA network. The team is aiming to connect 32,000 households across Uganda in the next two years.
Kirigwajjo wants to work with African governments to map crime hotspots, then interpret the data through machine learning and advise on security resource allocation.
FlexiGyn is a portable device to allow gynaecologists to diagnose and treat uterine health issues without the need for anaesthetic.
It can be used in the field and will improve women's access to quality healthcare in remote areas without medical infrastructure.
Typical hysteroscopy systems used to examine the uterus are rigid, leading to high patient discomfort, and they require bulky additional equipment for visualisation.
The FlexiGyn system has a built-in light and camera on a small diameter flexible scope that can bend in multiple directions, and a display screen giving the medical operator a live view of the uterus. It enables accurate navigation through a patient's anatomy for pinpoint diagnosis.
The battery-powered FlexiGyn can be held in one hand and is designed to improve the experience for both the doctor and patient alike. Its mini-scope gives the examining physician direct access to the uterus through the cervix with minimal motions and pain.
Edmund Wessels, a biomedical engineer and PhD student at the University of Cape Town, invented FlexiGyn as a response to challenges in reproductive healthcare for women in places that still use outdated and inefficient devices which cause discomfort. Anaesthesia is not commonly used for hysteroscopies in Africa.
Existing devices require sterilisation after each use or have single-use camera scopes. FlexiGyn incorporates a disposable sheath for the reusable device to remove sterilisation requirements and improve efficiency. The sheath provides channels that allow for the connecting and passing of saline solution to distend the uterus. 
Wessels and his team are developing software to integrate the FlexiGyn device with existing systems in medical practices, including patient scheduling, electronic health record synchronisation, AI-assisted diagnosis, media capture and storage, and medical insurance records to provide a complete software suite with the device.
After trialling FlexiGyn with gynaecologists, Wessels and his team are working with regulatory and manufacturing experts to move from development to manufacturing.
2023: Edmund Wessels, South Africa, FlexiGyn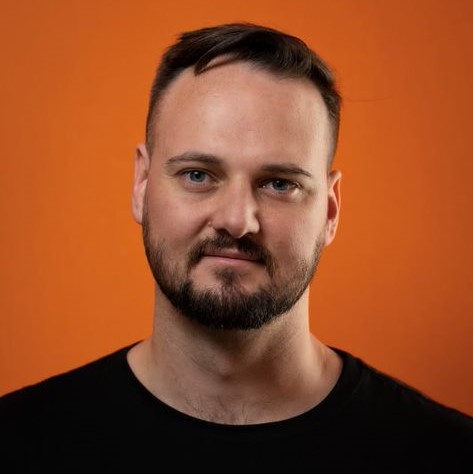 "We've developed a system that aims to bring healthcare to women, where and when they need it. Our solution is designed with the physician and patient in mind, to be an intuitive, user-friendly device that improves the user experience while taking the patient into account with flexibility and minimal discomfort."

Edmund Wessels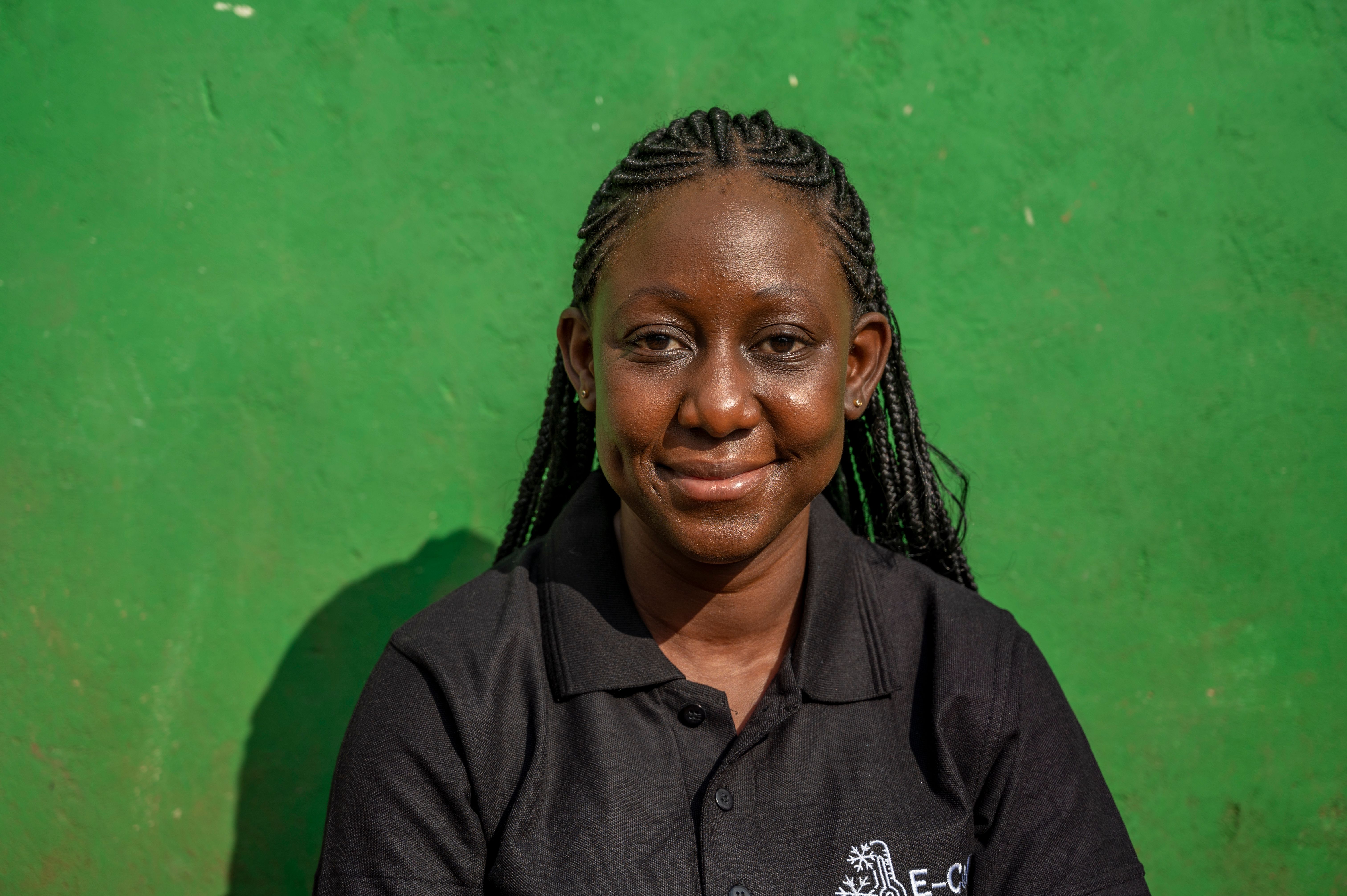 "VacciBox was designed with out local challenges in mind. It's versatile, reliable and localised. We're ensuring that it works the way healthcare workers need it to work for the conditions they face each day, so they can save lives without worrying about technology. "

Norah Magero
2022: Norah Magero, Kenya, Vaccibox
VacciBox is a small, mobile, solar-powered fridge that safely stores and transports temperature-sensitive medicines such as vaccines, for use in field vaccinations and in off-grid hospitals. Mechanical engineer Norah Magero and her team developed the VacciBox to help get essential vaccines to communities where cold-chain infrastructure is lacking. The innovation helps ensure patients don't miss the opportunity to be complete immunised.
Infrastructure and human resource challenges across Kenya continue to hamper vaccine distribution, with 3 in 10 children not adequately vaccinated. The cold-chain challenges faced by healthcare practitioners and supply chains in distributing temperature-sensitive medicine was highlighted globally during the COVID-19 pandemic. It remains a problem for many types of vaccine.
The VacciBox can also be used to transport blood and tissue. Magero and her team hope that VacciBox will help alleviate these issues by ensuring healthcare workers have a reliable means of transporting temperature-sensitive medicine wherever they need to go.
2021: Noël N'guessan, Côte d'Ivoire, KubeKo
Kubeko is a set of low-cost biowaste processing equipment designed for smallholder farmers in West Africa to efficiently manage and generate income from biowaste.
The Kubeko composter and biodigester are both specifically designed to ferment agricultural post-harvest by-products. Biowaste represents two to five times the quantity of crops or produce sold, amounting to 30 million tonnes of waste disposed of annually in Côte d'Ivoire. Chemical engineer Noël N'guessan believes that by using this waste, Kubeko can help Ivorians generate extra income, dramatically improving the lives of thousands of farmers and their families.
The biodigester transforms green waste, liquid and solid, into cooking gas and liquid compost. Approximately five kilograms of daily solid waste provides two hours' worth of cooking gas, and 50 litres of liquid compost.
The composter is fed and aerated daily for 15 days, and produces 150 kilograms of compost from 400 kilograms of biowaste each month. The equipment's aeration can be configured to run on an energy grid or on solar power.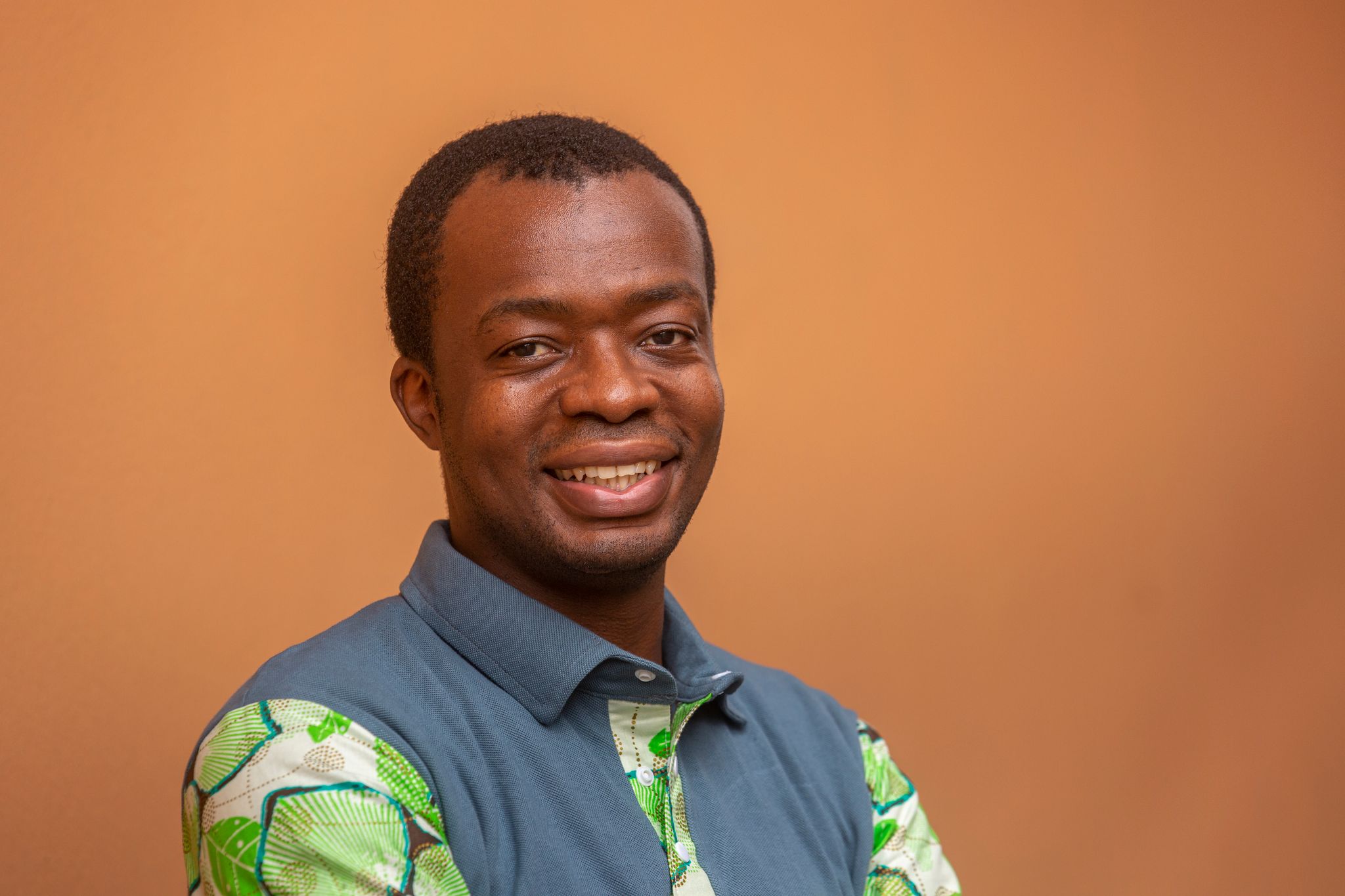 "Within the next five years, we aim to reach 10% of the 2 million smallholder farmers in Côte d'Ivoire that are facing decreasing yields and stronger market demand for sustainably produced crops."

Noel N'guessan, Kubeko
N'guessan and his team designed and patented Kubeko to assist smallholder farmers and their cooperatives to generate more income from the by-products of their harvests, without any additional labour. Since being shortlisted for the Africa Prize, the Kubeko team has made progress in reducing its production costs from US$800 to US$700, making their products affordable. The team has installed two biodigesters running on cassava farms, with 50 composters installed to date on cocoa, palm oil and mango farms.
It has also been commissioned by the Ministry of the Environment and Sustainable Development in Côte d'Ivoire to train stakeholders on the use of Kubeko. The commission forms part of the department's national composting and biowaste strategy.
Website: https://www.lonoci.com/
LinkedIn: https://www.linkedin.com/in/kombo-ekra-no%C3%ABl-n-guessan-b7180b59/
Facebook: https://www.facebook.com/LONOCI/photos/
Twitter: https://twitter.com/lono_ci?lang=en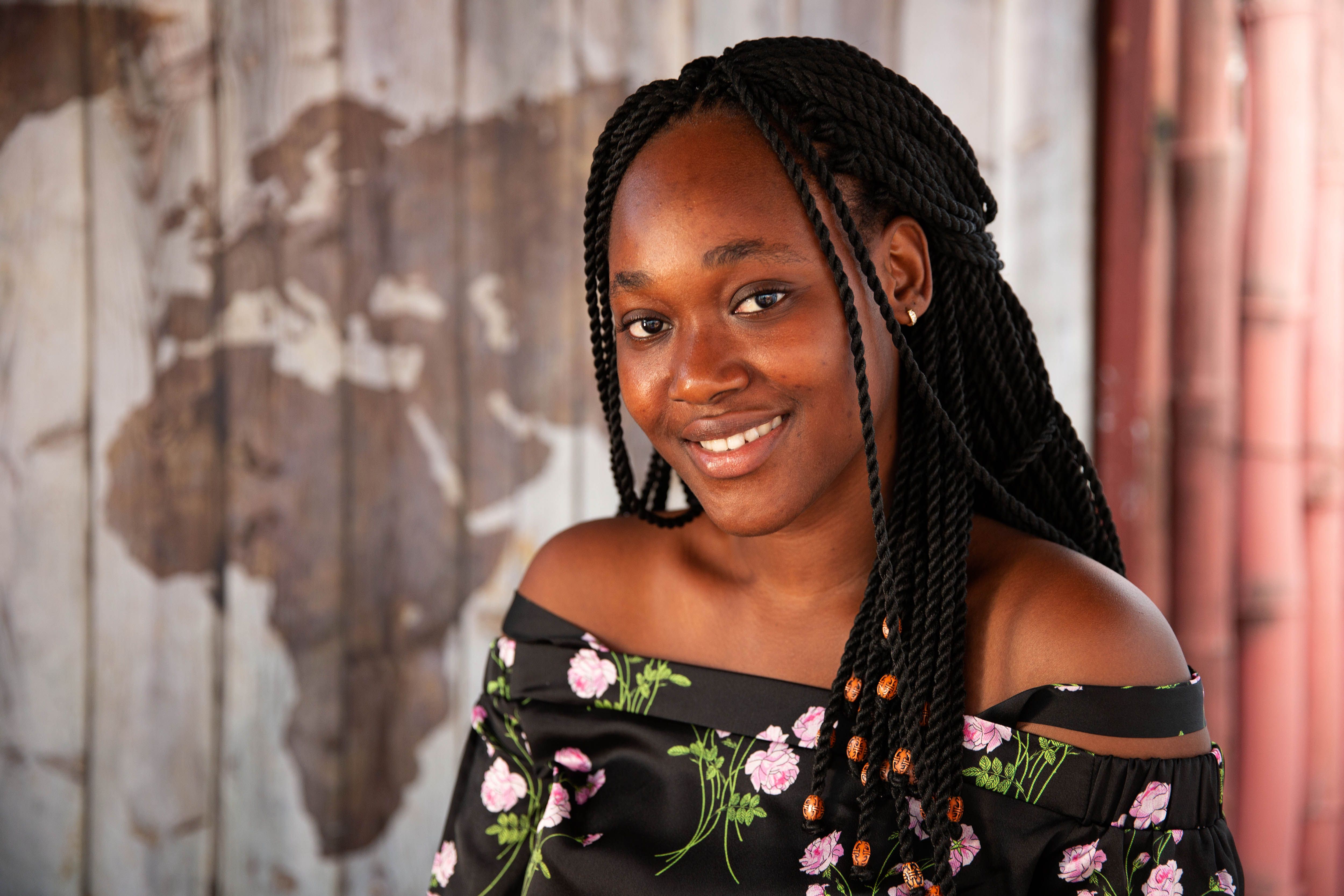 2020: Charlette N'Guessan, Ghana, BACE API
BACE API uses facial recognition and artificial intelligence to verify identities remotely. The software can be integrated into existing apps and systems and is aimed at financial institutions and other industries that rely on identity verification when providing services.
While facial recognition software isn't new, BACE API has some important distinctions. It can use live images or short, five-second videos taken on phone cameras to detect whether the image is of a real person, or a photo of an existing image. It then matches the picture or short video to either a pre-saved reference photo, or the person's government-issued identity documents. The process is quick, secure and efficient.
Tech entrepreneur Charlette N'Guessan and her cofounders developed the software after research they did during their studies revealed that Ghana's banks have a significant problem with identity fraud and cyber-crime. The research estimated that approximately $400 million is spent annually by Ghanaian financial institutions to identify their customers.
The BACE API software uses a phone or computer's built-in camera and does not need special hardware. Existing verification methods include memorising passwords, two-step verification systems (where a one-time PIN is sent to a user), and biometric or DNA identification.
In partnership with a government service provider, BACE API has access to Ghanaian passports and identity documents to use during its verification processes. The software is already being used by a local farmer investment organisation to verify their customers' identification before paying them.
N'Guessan also hopes to partner with universities to create a database that helps students who don't have government issued identification to access financial services.
Press release: First woman to win the Africa Prize for Engineering Innovation
2019: Neo Hutiri, South Africa, Pelebox
Pelebox is a smart locker system designed for public healthcare facilities to dispense chronic medicine to regular patients, cutting down on long queues and easing pressure on clinic resources.
Developed by Hutiri and his team for the South African healthcare system, the Pelebox is a simple wall of lockers, controlled by a digital system in the centre. Healthcare workers stock the lockers with chronic prescription refills, log the medicine on the system, and secure each locker. Pelebox then sends patients a one-time PIN, which they simply enter into the system to unlock their medicine.
Press release: Smart medicine dispenser that could improve access to treatments for millions wins the Africa Prize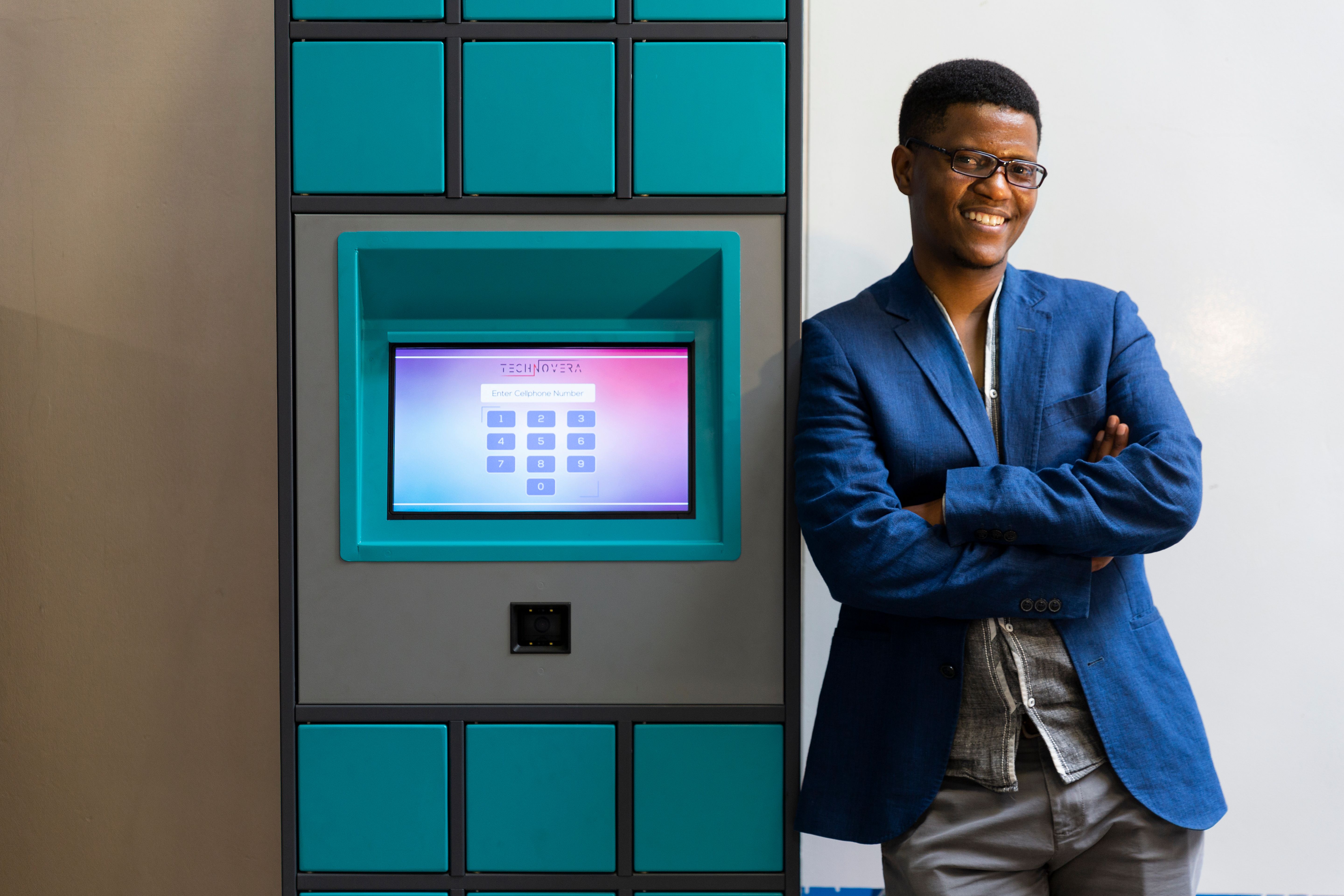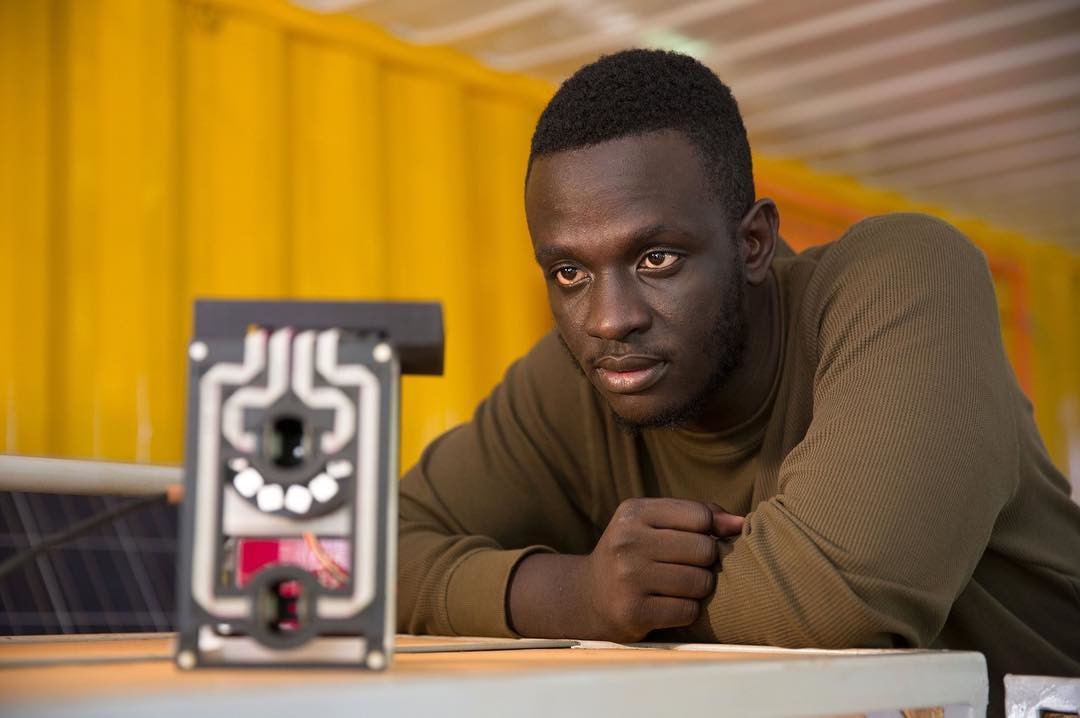 2018: Brian Gitta and team, Uganda, Matibabu
Matibabu is a device which tests for malaria quickly, accurately and without having to draw blood. Matibabu, which means 'medical centre' in Swahili, is a low cost, reusable device that clips onto the user's finger. Without requiring any expertise to operate, the results are shown within one minute on a mobile phone that's linked to the device. Matibabu uses red light to detect changes in the shape, colour and concentration of red blood cells, all of which are affected by malaria.
Of the 400,000 deaths globally due to malaria, 90% are in sub-Saharan Africa, mostly in children below five. Malaria kills more children under five in this region than HIV.
All available tests for malaria require blood samples which are invasive, expensive and time-consuming. Brian and his colleagues decided to develop the device after missing lectures, having had malaria several times. Matibabu is aimed at individuals, health centres and diagnostic suppliers. The team also aims to set up the device on the streets to allow people to buy a single test at a time.
2017: Godwin Benson and team, Nigeria, Tuteria 
Tuteria is an online platform that connects people seeking to learn 'anything' with verified local experts who can teach them what they want to learn. The platform ensures safety, accountability and quality learning delivery.
More than 42 million children, youths and adults in Nigeria—and 204 million across Africa—have no reliable access to competent, local teachers. Tuteria provides an easy way to find, book, pay for, schedule and track lessons with vetted teachers. As well as bridging the learning gap, it also creates a healthy source of income for many teachers, graduates and students in Africa. 
Launched in October 2015, in just two years the company became a community of over 10,650 tutors and 3,540 learners across Nigeria.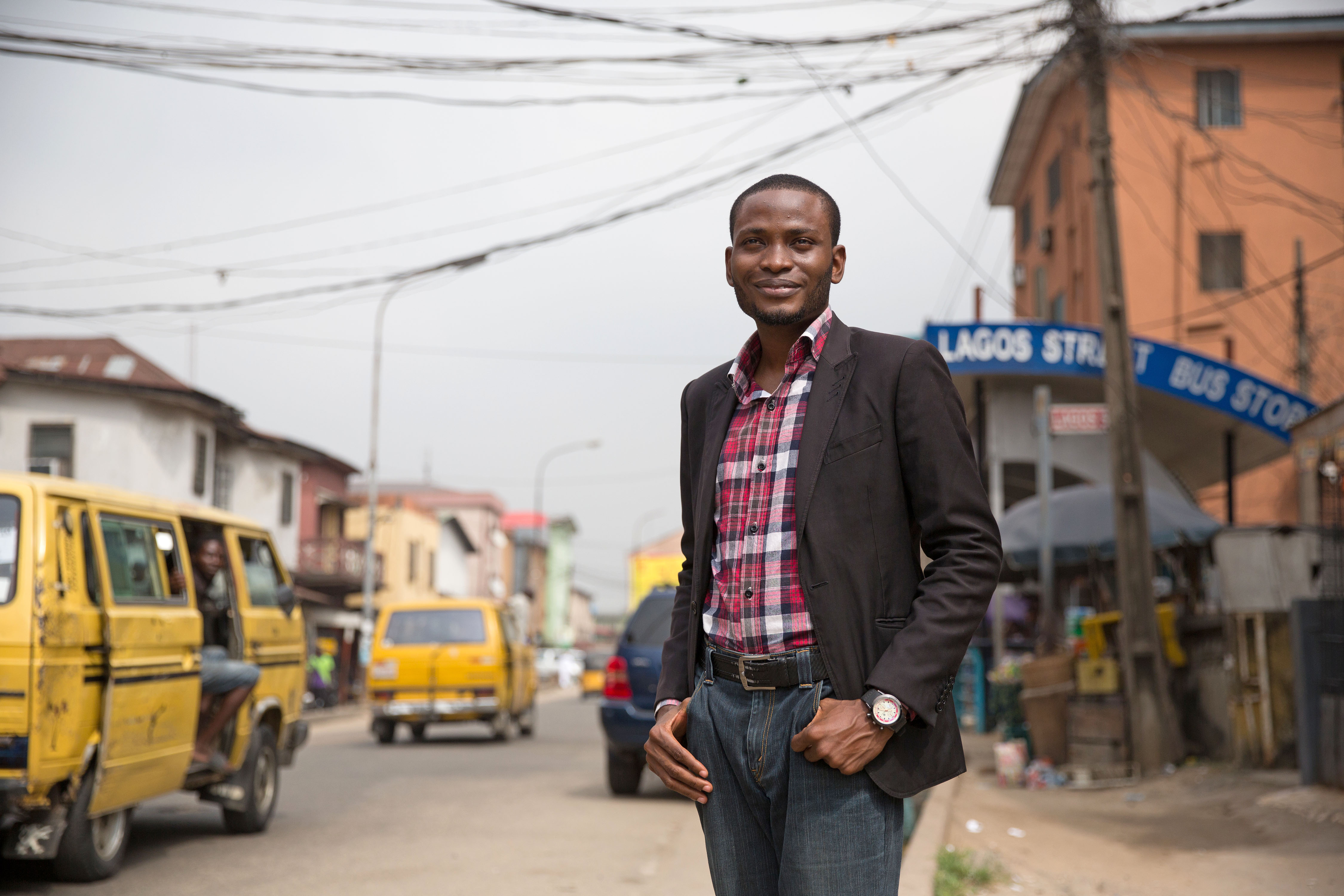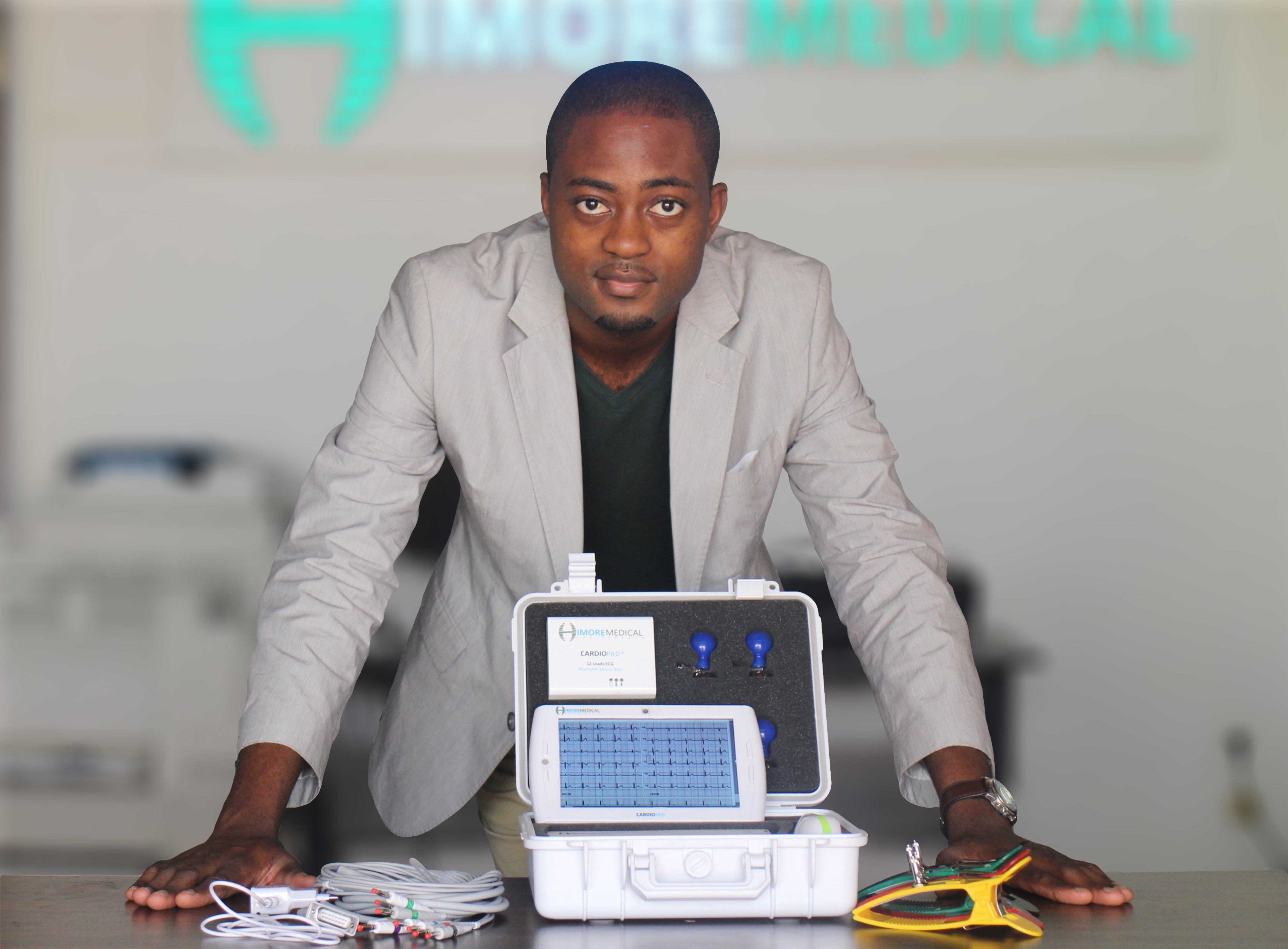 2016: Arthur Zang, Cameroon, Cardio-Pad
The Cardio-Pad is a medical tablet that allows any medical professional to conduct heart examinations quickly and without expensive equipment. The Cardio-Pad produces a digitised electrocardiogram (ECG) to assess heart conditions and a patient's heartbeat. Results are sent by a mobile phone network to a cardiologist, who can interpret the data and send their diagnosis and instructions back to a local doctor or nurse. The whole process can take place within just 20 minutes.
2015: Dr Askwar Hilonga and team, Tanzania, Nanofilters
The Nanofilter integrates cutting-edge nanotechnology with sand-based water filtration to provide clean, safe drinking water. The process is affordable and sustainable and highly relevant in rural settings across Africa where access to clean water remains a huge challenge. Custom built per region, it gives communities access to existing bodies of water that were previously too polluted to use.