1. Can you briefly describe your innovation and tell us what inspired you to create it? 
George: SuaCode is a smartphone app with an AI teaching assistant, Kwame, which enables young Africans to learn to code in monthly online cohorts. In 2017, while running the 4th edition of our annual innovation bootcamp in Ghana, we noticed from our pre-survey that out of our 27 students, 25% had laptops, yet 100% had smartphones which led us to modify our coding course and deliver it using smartphones, a first of its kind in Ghana. We even noticed several students working on coding assignments while in traffic. Realizing the potential of our smartphone-based course, in 2018, we created SuaCode, a smartphone-based online coding programme aiming to teach millions across Africa how to code by exploiting the proliferation of smartphones.
Cristovão: At Arotec we build educational robotics and STEM tools inspired by African culture, such as our robot Arobot, to address the lack of robotics labs in the country's schools. We aim to provide practical STEM (Science, Technology, Engineering, Mathematics) education and help students develop foundational skills in electronics engineering, programming and software development.
The Arobot design was inspired by a three-wheeled motorcycle used throughout Africa to transport goods and people. The robot is battery powered, and the body and wheels are made from recycled 3D-plastic. Arobot's two motors are connected to a microcontroller which communicates via Bluetooth with an open-source electronic prototyping platform, enabling users to create and programme interactive electronic objects. The robot comes unassembled and needs to be built from 3D-printed parts. It is usually assembled by groups of four children, which encourages collaboration and teamwork.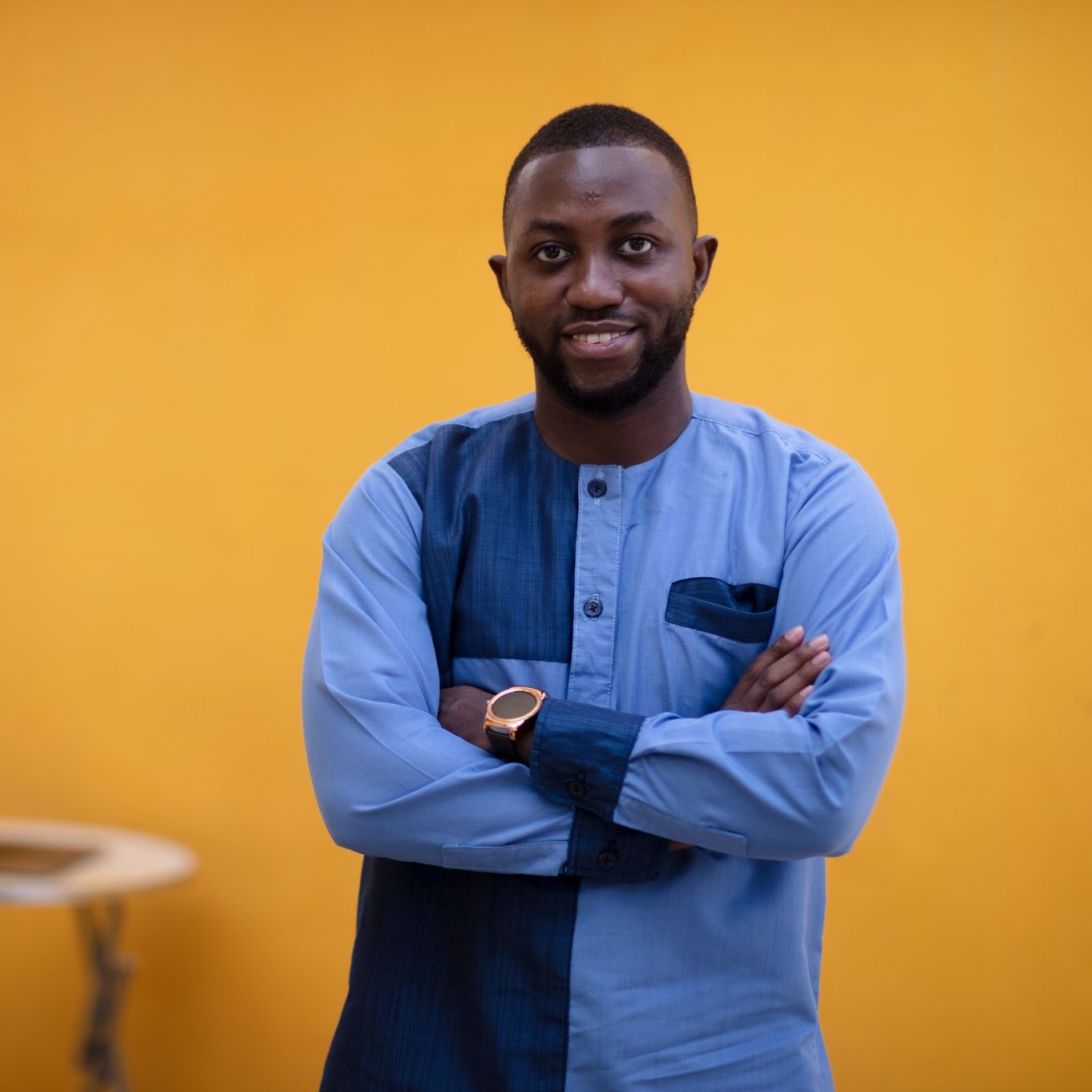 2. What impact has your innovation had so far in your country or abroad?
George: Between 2018 and 2020, we ran four pilots of SuaCode that had 2000 learners across 69 countries, with 42 of these in Africa. Our alumni have been offered coding internships and jobs, for example with Microsoft and Google, and others are now studying computer science and engineering at top universities such as Yale, Dartmouth, MIT, and Columbia.  In 2021, we used the learnings from the pilot to build our app, SuaCode powered by our Kwame AI, which enables young Africans to learn to code in monthly online cohorts and then launched it in January 2022 to scale the impact of SuaCode to millions across Africa. Since the launch, we have run 12 cohorts and have 2500 learners across 43 African countries, 117 countries globally, and a 4.8/5 Google Play Store rating.
Cristovão: Our educational tools have been delivered to over 40 schools, where we have provided more than 300 Arobots, reaching over 1500 people, including dozens of teachers who have been empowered to educate their pupils. As an extension of our operations in Africa, we also operate eight technical education centres where Arobot lessons are offered. The online platform provides robotics, STEM and AI courses on our website, and our Facebook page where we reach many students. We are now expanding into new markets in Africa and looking for partners.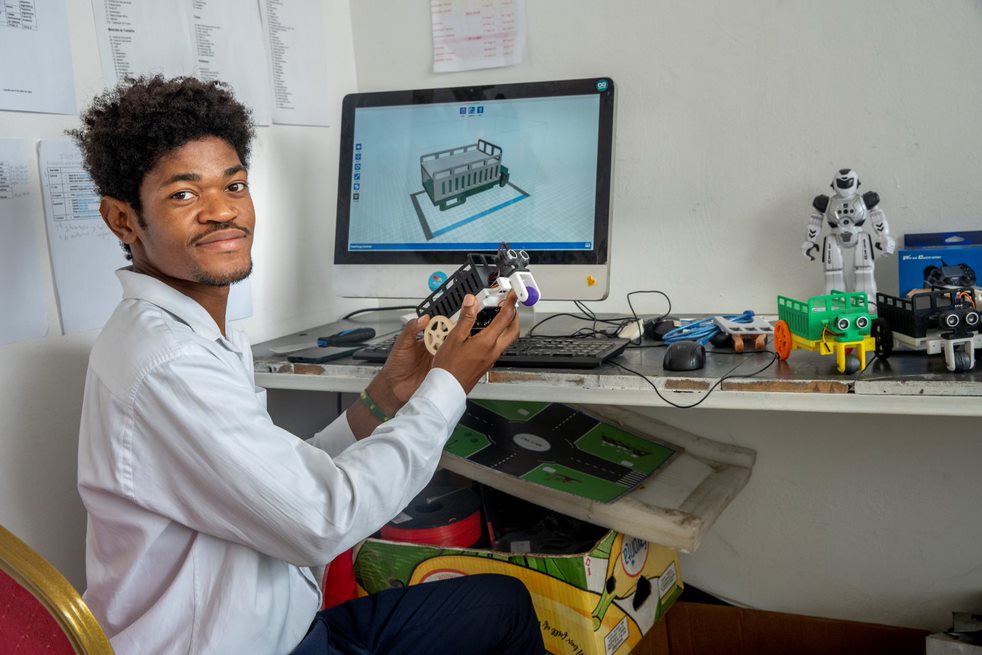 We aim to provide practical STEM (Science, Technology, Engineering, Mathematics) education and help students develop foundational skills in electronics engineering, programming and software development.
3. What message would you like to share about this year's International Day of Education theme: "to invest in people, prioritise education" 
George: The theme resonates with me as I fundamentally believe that one of the most important things we can do with our lives as humans is to give high-quality education to the next generation, informally or formally. This belief has driven me to lead and run education programmes through my nonprofit — Nsesa Foundation — for the past 10 years, serve as a tutor in all the educational institutions I attended — Dartmouth and ETH Zurich —, and most recently, start Kwame AI, an AI EdTech start-up to enable millions of young Africans to have scalable, high-quality education irrespective of their lack of access to the Internet or computers.

Unfortunately, the African continent has not yet experienced the full potential and promise of education. Nonetheless, the rising adoption of devices like smartphones and advances in AI provide a huge potential to provide affordable, high-quality education to millions of young Africans. It's high time for funding organizations, and investors to direct their financial resources to the innovators, and entrepreneurs whose first-hand experience of the educational context in different parts of Africa are driving them to be at the forefront of building technologies to advance education on the continent. And that is how we will truly live out this year's theme "to invest in people, prioritize education".
Cristovão: Education is the key to allowing people to progress in whatever field they choose in life, thus I want to encourage everyone to continue to allow everyone to have equal opportunities and quality education.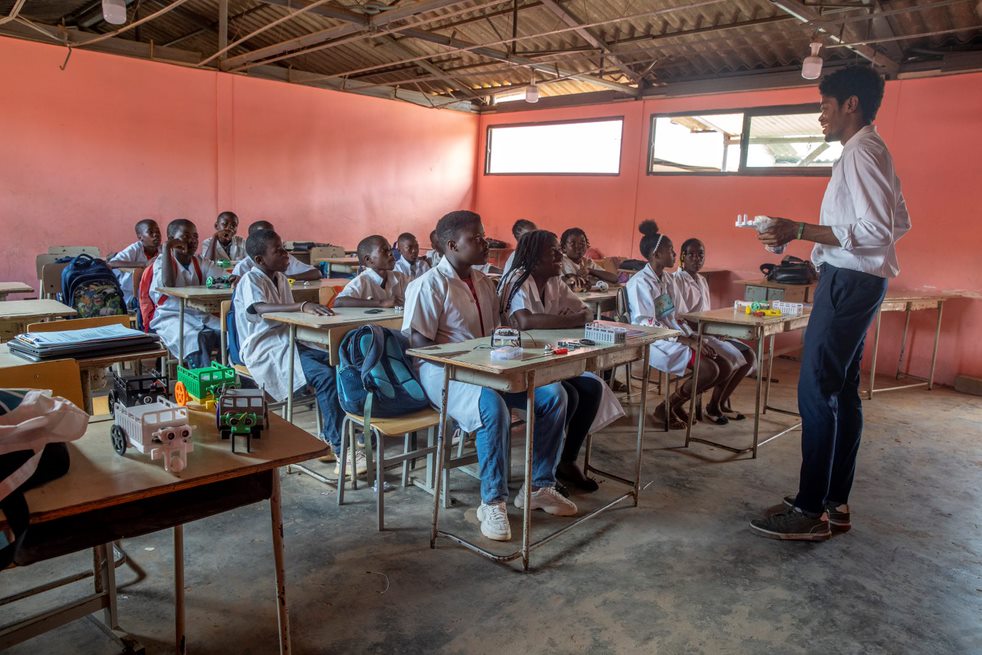 4. What one tip for success would you give to your fellow innovators? 
George: Ideas are cheap, execution is the real deal. And execution requires grit to keep going when all hope feels lost. Because the journey of solving hard problems whose solutions would make a big difference in people's lives is a bumpy one. So fellow innovator, nurture your resilience — your ability to pick yourself back up after being knocked down multiple times by the punches of failure. In there lies your prospect of success!
Cristovão: Innovation is all about providing new and different solutions that better solve an existing problem, so I would like to encourage my fellow innovators to continue looking at new and better ways of solving the problems they are facing, which will ultimately result in some great innovations.