1. Can you briefly describe your innovation and tell us what inspired you to create it? 
Our innovation is centred around the creation of a refrigerated electric cargo bike called CoolMax. We saw the need for a more sustainable and efficient solution to the transportation challenges faced by smallholder farmers and over 45.1 million small businesses in Nigeria. These businesses often struggle with transportation problems, due to high cost of fuels, coupled with inadequate and inaccessible means of transportation, leading to significant food wastage and high cost of commodities. Our electric cargo bike addresses these challenges. It has a substantial load capacity of 300kg and an impressive range of 50 to 100km, making it ideal for small businesses.
The inspiration behind this innovation stems from a deep concern for the alarming rate of food wastage, accounting for 50% of food produced annually. The environment and a commitment to sustainability, was a significant motivator. We wanted to create a solution that could help reduce this wastage, ensuring that food gets to where it's needed efficiently and improve the economy of smallholder farmers and small business owners.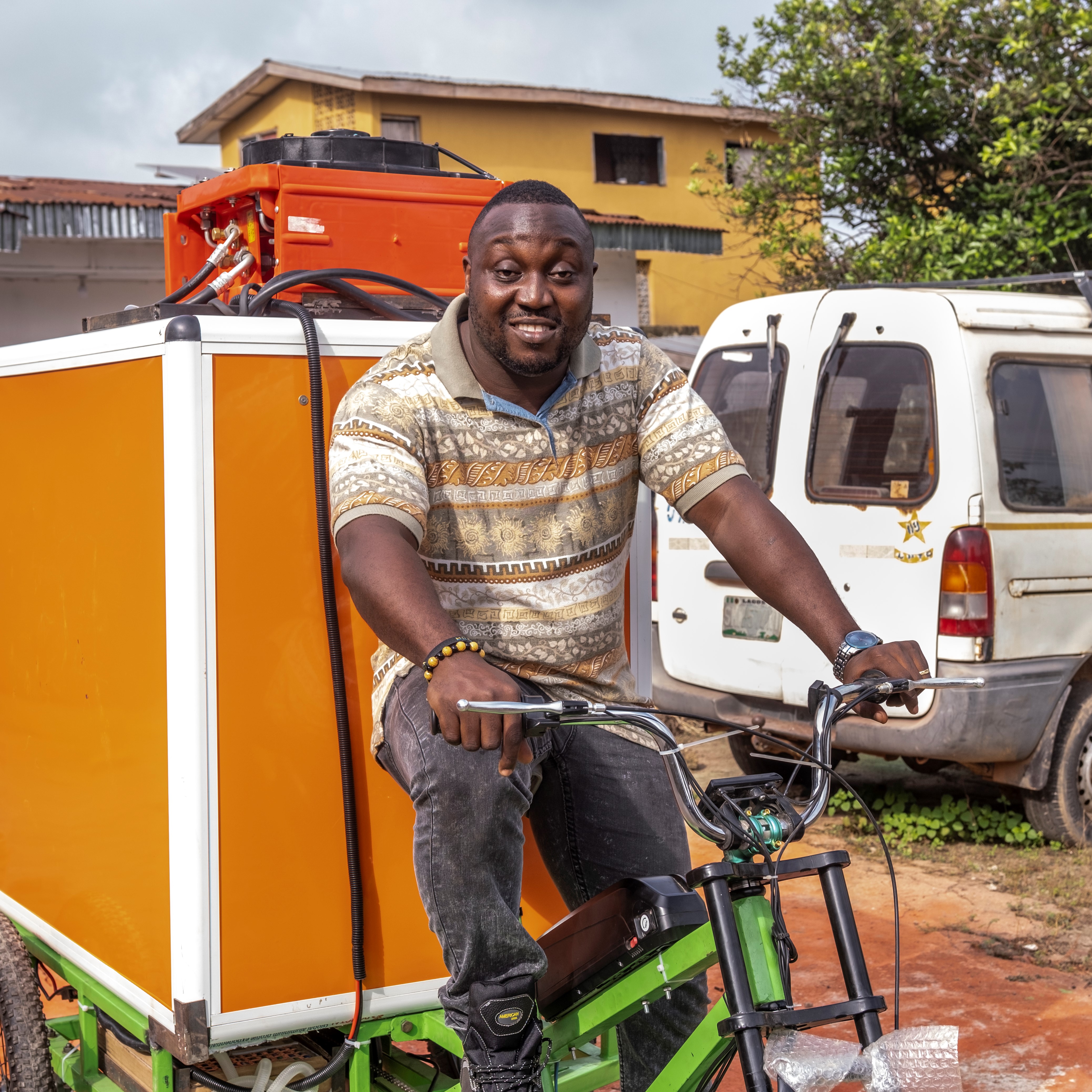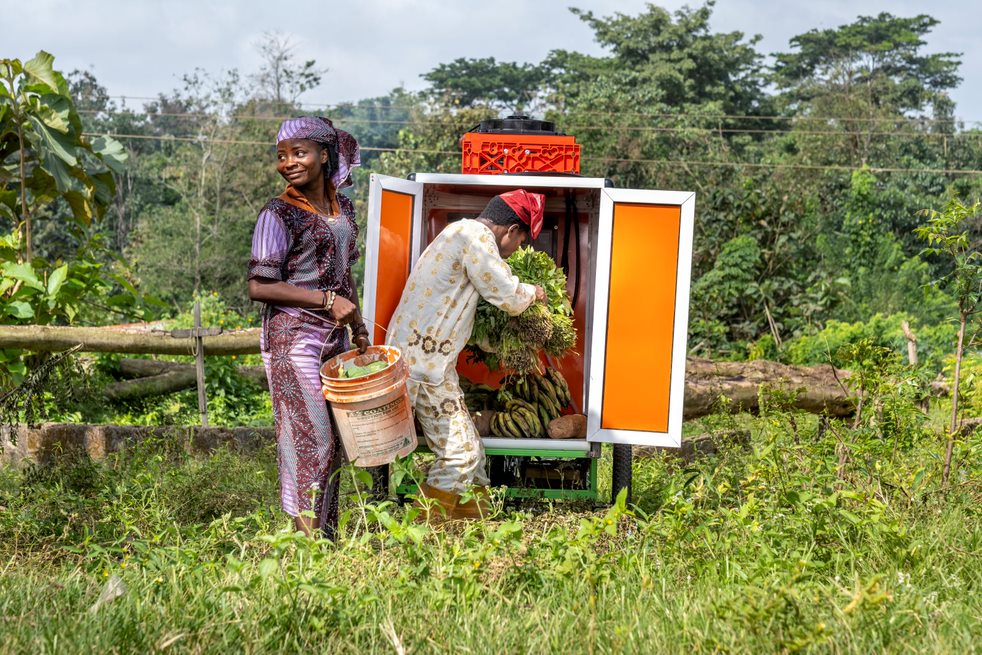 2. In what ways does your innovation promote sustainable agricultural practices and contribute to reducing waste? 
CoolMax addresses the critical issue of food preservation during transportation, reducing food wastage throughout the supply chain. Small-scale farmers often face challenges due to income losses from spoilage, impacting both their livelihoods and the economy. CoolMax ensures cost efficiency, connecting farmers to markets and enabling last-mile deliveries. By keeping produce fresh during the transition, it combats food waste, enhancing both farmer incomes and overall food security. This innovation offers a sustainable solution that benefits farmers, the economy, and the environment, making a significant impact on reducing food losses and promoting agricultural sustainability.
3. What impact has your innovation had so far in your country and abroad? 
Our innovation has made a profound impact domestically and we are currently expanding to other African countries.
Notably, our electric cargo bikes have streamlined last-mile delivery for agricultural products. This, in turn, has significantly reduced food wastage by 40%, benefiting both farmers and local economies. The introduction of our CoolMax refrigerated cargo bike has been pivotal in preserving food during transportation, contributing to sustainability and improved incomes for farmers. The ripple effect of these efforts promotes food security, reduces food loss, and fosters more sustainable agricultural practices.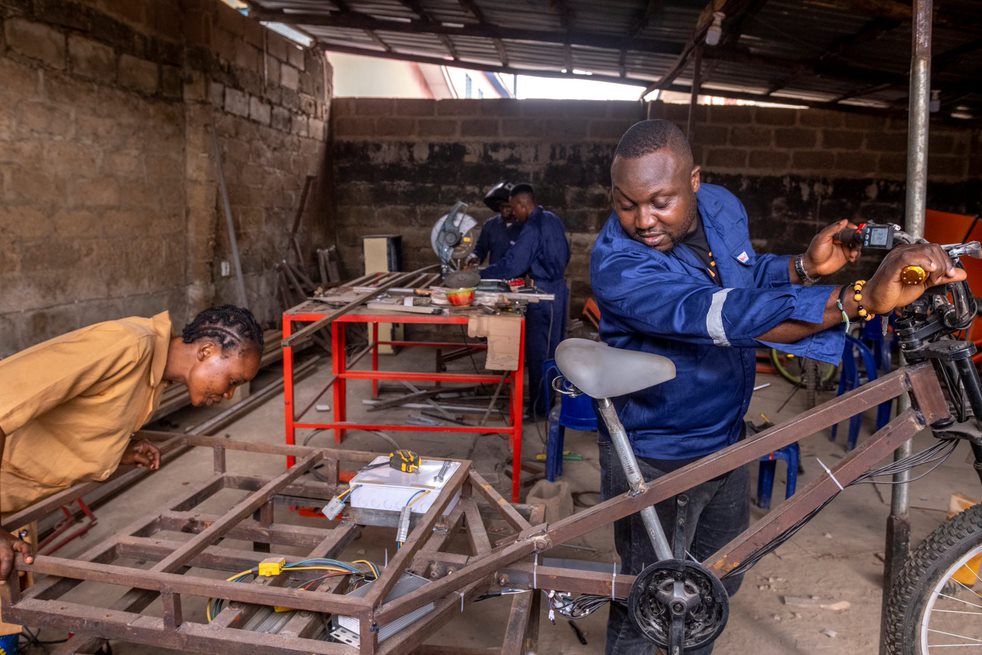 4. Can you tell us about your experience of the Africa Prize programme, and would you recommend it to other entrepreneurs?
Participating in the Africa Prize programme has been an incredible journey. It provided us with a platform to refine our innovation, network with industry experts, and access invaluable mentorship. The programme's guidance in business development, market entry, and investor readiness was pivotal in our growth. We were honoured to be recognised as the 'One to Watch' winner, which further boosted our confidence.
I wholeheartedly recommend the Africa Prize to fellow entrepreneurs. The programme not only equips you with the necessary skills and resources but also offers opportunities for global exposure. It's a remarkable experience that empowers you to scale your impact and make a real difference in the world