1. You recently met U.S Vice President Kamala Harris at an event in Tanzania. Can you tell us more about how this meeting came about and why it is important? What does this kind of exposure mean for your business?
It was an honour to meet with U.S. Vice President Kamala Harris during her visit to Tanzania. Her visit at WAGA was facilitated by the U.S. Embassy in Tanzania, which recognized the importance of our work in providing clean and affordable energy to low-income rural communities.
This meeting gave us an opportunity to showcase our work to a global audience and demonstrate the impact we are making in the communities we serve. It also opened up possibilities for collaboration and access to technologies in the United States, which could help us further improve and scale up our operations. Finally, it was a great encouragement for our team to know that our work is being recognised and appreciated by such influential figures.
The exposure from this meeting has given us more visibility and credibility, which could attract potential partners and investors. It also validates our business model and mission, which could lead to more opportunities for growth and impact. We are excited about the possibilities that this exposure could bring and are grateful for the support and recognition that we have received from Vice President Kamala Harris and the U.S. Embassy in Tanzania.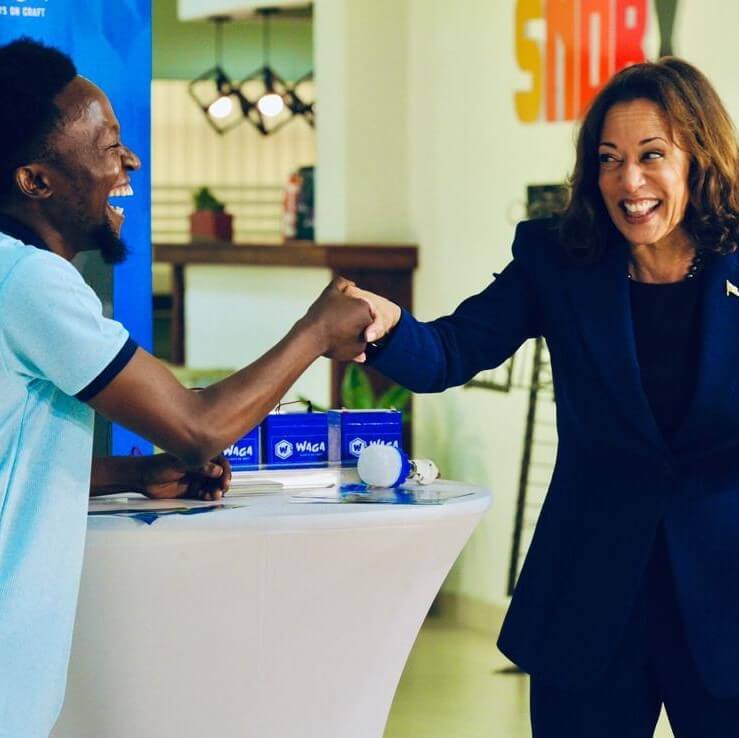 "This meeting gave us an opportunity to showcase our work to a global audience and demonstrate the impact we are making in the communities we serve."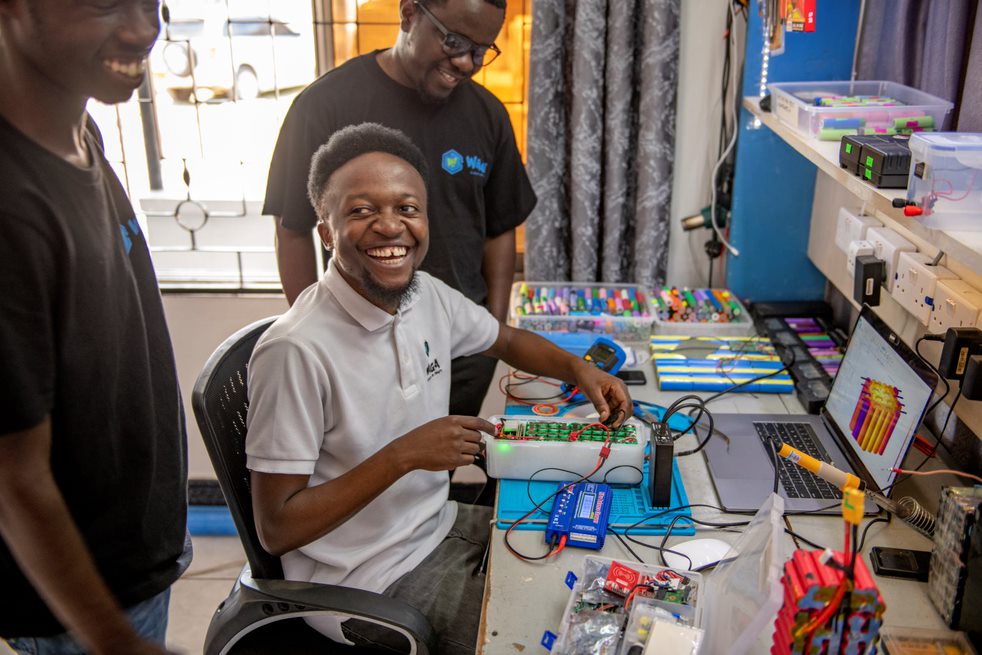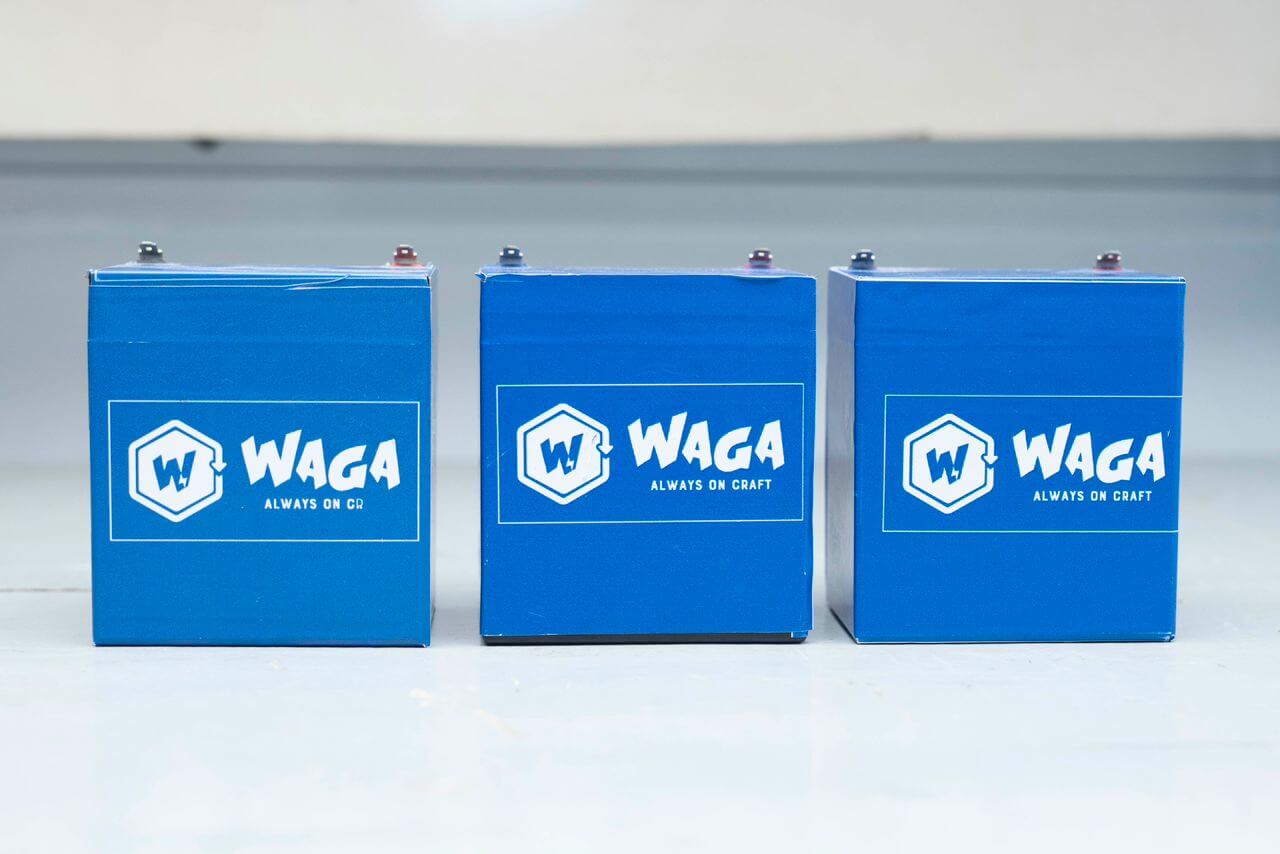 2. Can you briefly describe your innovation and tell us what inspired you to create it?
I created the WAGA PAWA Packs, a line of affordable and durable battery-powered products made from recycled lithium-ion batteries. This innovation was inspired by my personal experience growing up in an off-grid village and losing my beloved grandmother due to a lack of access to reliable electricity. I was motivated to find a solution to this problem and make a positive impact in my community.

Starting from my father's garage, I began making solar power banks and later expanded to repurposing lithium-ion batteries from various devices such as laptops, pay-as-you-go systems, and electric vehicles. By creating second-life battery packs, we were able to provide a cost-effective and environmentally friendly solution for power storage. Our rechargeable PAWA Packs Mini with lanterns have been especially impactful in providing lighting for local businesses and individuals who don't have access to the main electricity grid. We hire these out for a small fee, which is about the same as what it costs to keep a kerosene lamp running.

Since 2022, we have repurposed 13,092 lithium-ion batteries and created 35 jobs for local women and youths in Tanzania. I am proud to be creating a better Africa through my innovation and am motivated to continue making a positive impact in my community and beyond.
3. What impact has your innovation had so far in your country or abroad?
Our vision at WAGA extends beyond just providing affordable and sustainable energy solutions to off-grid communities. We dream of expanding our impact beyond Tanzania and into other parts of Africa like Kenya, Uganda, Malawi, Sudan, Somalia, and the Democratic Republic of the Congo. Ultimately, we hope to create the city of WAGA - a beacon of clean technology, powered by solar farms and MEGA Packs, and with zero-emission electric cars and bikes. We believe that our innovation has already made a significant impact in our country, and we are determined to continue pushing the boundaries of what is possible in the renewable energy sector. We are excited about the future and remain committed to creating a better, more sustainable Africa for all.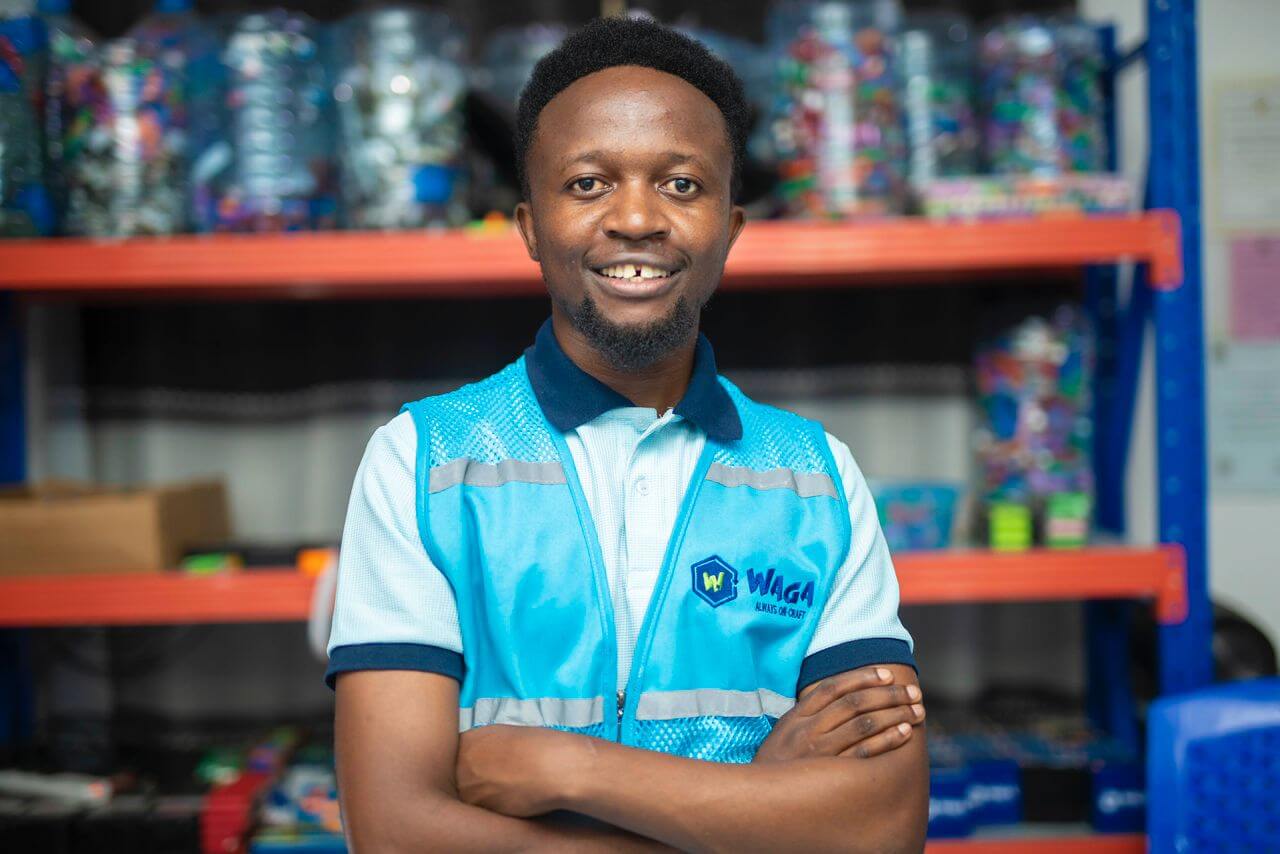 4. We recently opened applications for the 2024 Africa Prize. Can you tell us about your experience of the Africa Prize programme so dar, and would you recommend it to other entrepreneurs?
I am extremely grateful to be part of the shortlist and I cannot express how happy I am to have received the invaluable training and mentorship from the Africa Prize programme. I was able to fine-tune my business model, product development and patent and trademark issues. I highly recommend other African innovators to apply to the Africa Prize as it provides access to knowledge and resources that are often out of reach for many entrepreneurs. The mentorship and guidance I have received have been instrumental in shaping the growth of my business, and I cannot thank the Africa Prize team enough for this incredible opportunity. I am excited to see the impact this programme will continue to have on entrepreneurs across Africa, and I encourage everyone to apply and take advantage of this amazing opportunity.